Becky Dreistadt
Biographical
Full Name
Nickname(s)
Sex
Female
Birth date
Born in
Height
Eye color
Brown
Hair color
Brown
Occupation
Painter


Comic artist

Website
http://beckydreistadt.com/
Role
Cover Artist
[Source]

Becky Dreistadt is a character designer for Bee and PuppyCat (series) and the cover artist of Bee and PuppyCat comic series.
She started working professionally in art when she was 15 as a caricature artist at Busch 
Gardens in Williamsburg, Virginia. After graduating from Savannah College of Art & Design, 
she moved to New Zealand with her partner Frank for three years, where they began working on Tiny Kitten Teeth and Tigerbuttah together. 
They re-located to Los Angeles in 2011, where they have both worked in comics, children's literature and animation. 
She work primarily in physical media, particularly gouache and ink
Works
Tiny Kitten Teeth
Tigerbuttah
Capture Creatures
Clients
Disney TV
Nick Jr
Cartoon Network
Mondo
Oni Press
Boom Studios and more
External links
Gallery
Gallery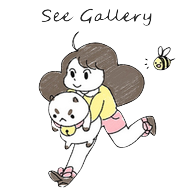 Ad blocker interference detected!
Wikia is a free-to-use site that makes money from advertising. We have a modified experience for viewers using ad blockers

Wikia is not accessible if you've made further modifications. Remove the custom ad blocker rule(s) and the page will load as expected.