GAAAHH.
This article is a stub. You can help the Bee And Puppycat Wiki by expanding it.
Keith
Background information
First appearance
""
Latest episode
""
Voice
Garrett Jackson
Inspiration
Honors and awards
Character information
Full name
Other names
Appearance
"Beach"
Age
Occupation
Affiliations
Goal
To find cleavages
Home
Ocean
Relatives
Pets
Friends
Minions
Enemies
Likes
Cleavages
Dislikes
Powers and abilities
Weapons
Fate
[Source]
Keith
is a minor character that appeared in "
Beach
".
History
After emerging from the ocean, Keith sees PuppyCat and tries to become friends with him. After surfacing to the beach, he sees a sand sculpture of what appears to be a butt and becomes obsessed over cleavages, thus following Bee and Puppycat throughout the whole episode, looking for cleavages.
When it is night time, Keith is upset to see no cleavages and returns to the ocean.
Relationships
Puppycat
Keith easily annoys Puppycat, even from the first time he appeared, Puppycat demonstrates this by hitting him every time he appears.
Bee
Bee doesn't seem to mind Keith, or doesn't see him at all, like nearly stepping on him the first time, and not noticing him after all the times he appeared. (This could be from Bee wanting to watch Pretty Patrick so badly)
Gallery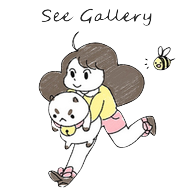 Ad blocker interference detected!
Wikia is a free-to-use site that makes money from advertising. We have a modified experience for viewers using ad blockers

Wikia is not accessible if you've made further modifications. Remove the custom ad blocker rule(s) and the page will load as expected.