Temp-Bot
Background information
First appearance
"Bee and PuppyCat Part 2"
Latest episode
"Cats"
Voice
Marina Sirtis (Pilot)


Hannah Hart (Episode 2)
Roz Ryan (Episode 4)


Inspiration
Honors and awards
Character information
Full name
Other names
Appearance
Age
Occupation
Temp agent
Affiliations
Goal
Home
Space Temp Agency
Relatives
Pets
Friends
Minions
Enemies
Likes
Dislikes
Powers and abilities
Opening portals to other worlds and dimensions, levitation
Weapons
Fate
[Source]
| | | |
| --- | --- | --- |
| " | Unfortunately, due to increased security measures, you must now be incinerated. | " |
Temp-Bot is a supporting character in Bee and PuppyCat. Although Temp-Bot is a machine and doesn't have a specific gender, Bee refers to it as a female.
History
Temp-bot is a flying intergalactic temp agent computer. It assigns PuppyCat to a temp job and gave Bee a uniform in "Bee and PuppyCat Part 2".
Personality
Temp-bot has a cheerful yet professional demeanor. Not one to goof around when there is a temp-job available, she sends Bee and PuppyCat to work when they only just came to watch Pretty Patrick. She seems interested in human nature, as seen in the comic when she finds it fascinating that Bee can sleep and wear different clothes for different occasions.
Appearance
Temp-bot looks like a large monitor. It has a light blue screen which projects a face of two eyes and a mouth. The mouth is a portal to different worlds where the temp jobs need to be done. Temp-bot is also shown to have a pair of small white wings.
Abilities
Temp-bot can summon and teleport temp agents as well as act as a portal to other worlds. She can also assign different temp uniforms depending on the given assignment.
Relationships
Temp-bot has an established relationship with PuppyCat. Temp-bot likely matched assignments to PuppyCat in the past.
Temp-bot also has an established relationship with Bee. Temp-bot only gives Bee uniform assignments to resemble PuppyCat.
Trivia
Temp-bot is the only character whose voice changes every episode she appears, making her voice temporary in each episode.
Temp-bot speaks in a very unusual way in "Cats" by calling Bee and PuppyCat "My two chubby babies.". This suggests the possibility that Temp-bot's personality changes slightly with its voice.
In the episode "Cats" Temp-bot says "Have fun, little flapjacks!" to Bee and Puppycat. This a reference to Roz Ryan's character Bubbie from The Marvelous Misadventures of Flapjack.
Gallery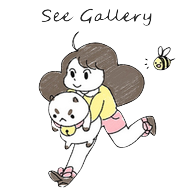 Ad blocker interference detected!
Wikia is a free-to-use site that makes money from advertising. We have a modified experience for viewers using ad blockers

Wikia is not accessible if you've made further modifications. Remove the custom ad blocker rule(s) and the page will load as expected.